Schedule a MANTRA Laser Kirtan Concert
Consider losing your MIND for a while.
To Schedule a Laser Mantra contact our office.
Music and Light are powerful healers and yet the real power begins as we gather together and sing.
Mantra is a breathing, living, ALIVE community concert filled with beautiful color and Karl's Kirtan style music.
Are you familiar with a Kirtan style concert? Kirtan is an ancient community music gathering which opens the heart and quiets the mind. I find it helps to balance and gently energize me, but most of all it fills the empty spaces within.
A Mantra Kirtan is set in an atmosphere of soft, soothing, glowing, spectacular laser visuals. You are surrounded in radiant light and invited to sing or just let go and relax in the healing vibration of the music.
There is power in intention, art and music.
This is what brings life's resonance into awareness and frees our energy to flow. Mantra is yoga for the mind reaching deep inside your very breath and finding the pathway to pure joy and the sweetness of life.
I have written many songs and chants which combine sanskrit, english and other languages. This acoustic laser kirtan is a fusion of western and eastern influences and inspired by my travels all over the world and especially throughout INDIA.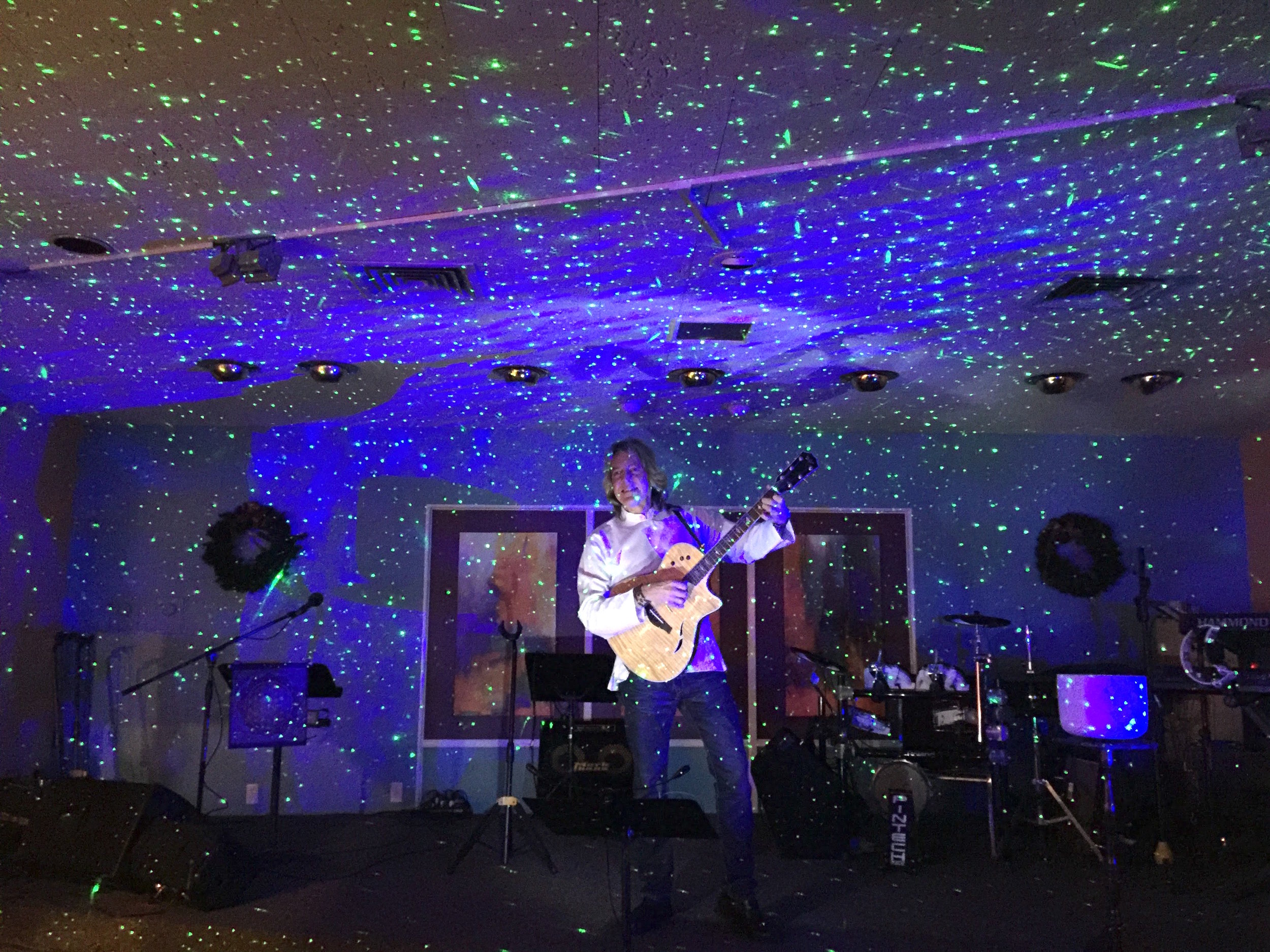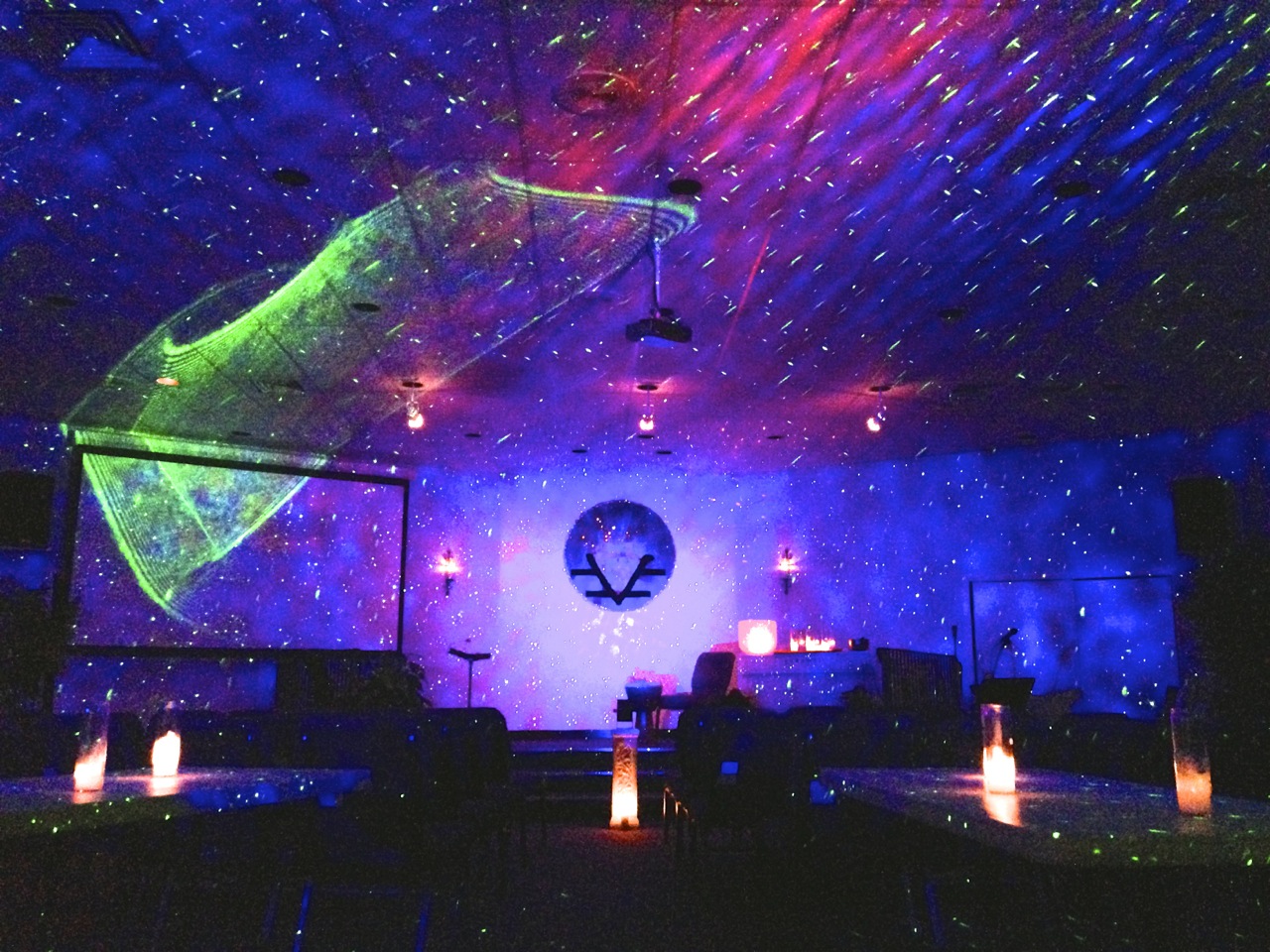 To Schedule a Laser Mantra contact our office.